Mid-Term Meeting and two training workshops for ESRs in October 2017
Three relevant events were conducted within the SINGEK Consortium during this month:
– A Workshop on Genome Assembly was organized by the CNAG – CRG's Team: Ivo Gut, Holger Heyn (supervisors of ESR 6) and Tyler Alioto. This 3-day workshop, part of the training program for SINGEK ESRs, aimed to provide them an overview of bioinformatic assembly tools and hands-on experience through some examples.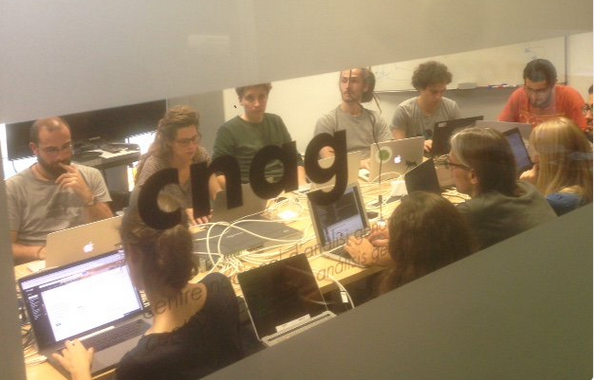 – The SINGEK Mid-Term Meeting took place on October 24th at the Institute of Marine Sciences, Barcelona. During this meeting, the Coordinator of the Network, Ramon Massana, provided an update about the project progress and implementation. In addition, all 15 ESRs presented his/her individual research project and the results obtained so far. Several sessions were also devoted to discuss different aspects of the project with our Project Officer, Mrs. Giuliana Donini (Research Executive Agency), an external expert, Mr. Jean-Louis Marchal and an innovation expert, Mrs. Marusela Oliveras Salva.
– A Worshop on Scientific Writing was offered by the Partner Organisation ThePaperMill, in which all ESRs drew on experiences from well-written papers, learned to recognize common errors, and gained practical tools for writing in clear, simple language.

http://www.singek.eu/wp-content/uploads/2016/03/capcalera-singek-01-01-01.png
0
0
Elena Torrecilla
http://www.singek.eu/wp-content/uploads/2016/03/capcalera-singek-01-01-01.png
Elena Torrecilla
2017-10-30 09:16:53
2017-11-10 11:03:51
SINGEK: Mid-Term Meeting & two training workshops